The Restaurant L'Amiral offers you open Tuesday to Sunday lunchtime
Closed on Sunday evenings, Mondays and Thursday evenings
Discover the
history


of the Amiral

The L'Amiral team welcomes you to the bar and brasserie or to the restaurant in this former hotel dating from the beginning of the 20th century. Sit on the terrace with a view of the walled city of Concarneau to sip a coffee, or take a seat in our restaurant for a gourmet and authentic moment. Our friendly staff will be happy to advise you. Immortalized in Simenon's novels and the adventures of Commissaire Dupin, L'Amiral is a must for anyone visiting Concarneau! See you soon at our table!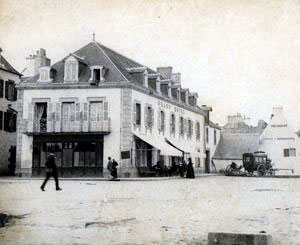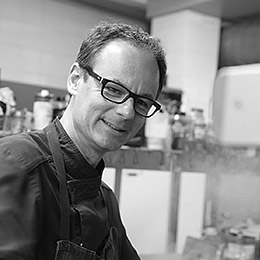 Arnaud, the head of the...
"Arnaud Lebossé, who worked for Troisgros and had experience in Paris in various restaurants ranging from Bistrot to 3 Michelin stars, returned to his roots in Brittany, where he was born, and took over and gave a second life to L'Amiral some twenty years ago. His inspiration comes from traditional Breton dishes cooked in the family, and from the richness of local products, both on the sea and on the land."
Our cookbook is available!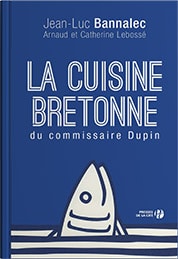 The best of the
local cuisine

in Concarneau

The team at L'Amiral favours local and fresh products, selected in a short circuit for the preparation of its dishes. We offer authentic cuisine, inspired by the sea and the land. Discover our specialities drawn from traditional Breton cuisine. All our dishes are of course home-made.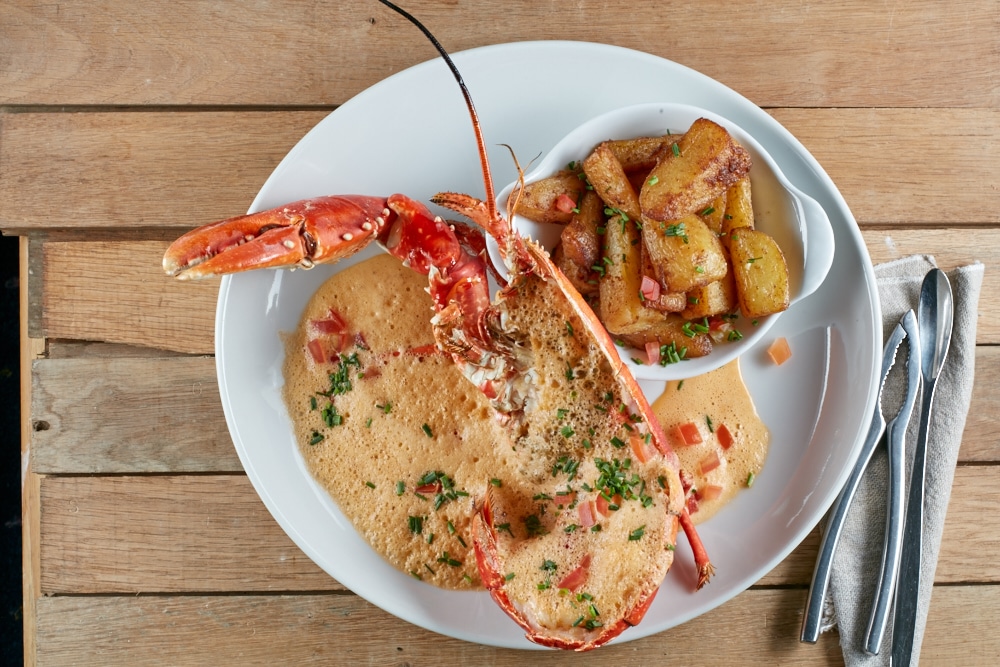 The grilled lobster half, our must-have!
Enjoy L'Amiral's flagship product, lobster, grilled and served with a curried shellfish sauce and fried potatoes.
The restaurant L'Amiral also offers cooked seafood such as our poached oysters with Thai juice or the scallop carpaccio with lime, coriander and honey marinade.
Do you prefer "natural" seafood? Treat yourself to our plates and platters!
Commissaire Dupin's famous grilled entrecote!
You too, like the Commissaire Dupin in Jean-Luc Bannalec's books, can enjoy our famous grilled entrecôte! Discover the delicacy of our French beef, available à la carte: entrecôte will quickly become your favourite dish, like the Commissioner!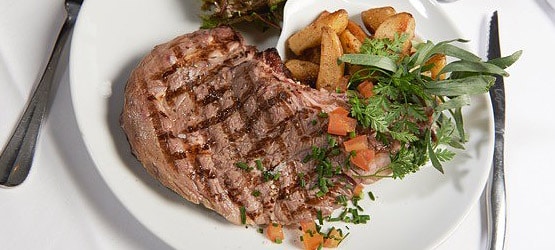 Restaurateurs Pointe Bretagne
The grouping of Restaurateurs Pointe Bretagne brings together restaurants It aims to promote and energise the sector in order to obtain recognition for the profession.


Home-made
This label is a guarantee of quality that allows you to distinguish between dishes cooked on the spot from raw products and dishes that have already been processed and simply reheated. L'Amiral's cuisine is labelled "home-made", fresh products and quality guaranteed!
The Instagram

of the restaurant l'Amiral in Concarneau
Book

your table at the Admiral

Would you like to reserve a table?
Reservations can only be made by telephone on 02 98 60 55 23.